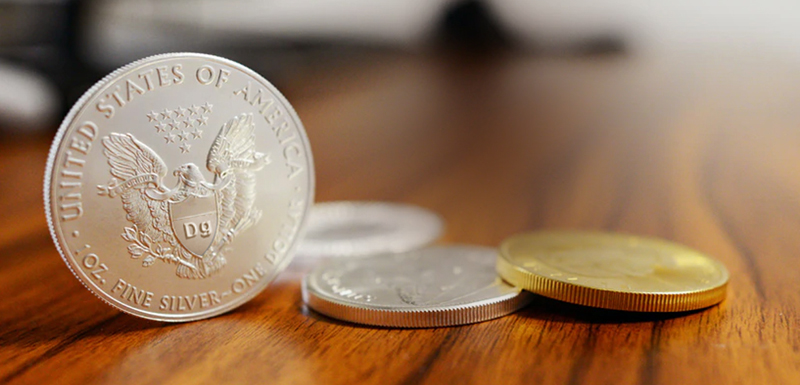 NYC Real Estate Mogul Secures $6 Billion in Gold to Back New Cryptocurrency
New York City real estate mogul Kent Swig has secured a minimum of $6 billion in gold reserves to back his new cryptocurrency.
The value of the digital token, DIGau, will be pegged to the market price of the precious metal, guaranteed by liens Swig and partner Stephen Braverman's company, Dignity Gold, secured against mining claims in Nevada and Arizona.
"Gold was one of the original rock-solid backings of all currencies," Swig, 60, said in an interview. "We're not reinventing the wheel here. What we're doing is applying the world's stable backing of a lot of things to a very advanced technology."
A third-generation real estate investor and owner of realty firm Brown Harris Stevens, Swig became interested in cryptocurrencies after learning more about the concept from his teenage son.
So-called stablecoins are cryptocurrencies whose value can be pegged to an external reference, which could be a physical asset like gold or the U.S. dollar. That, in theory, provides more price stability — a buffer against the huge swings seen in digital currencies like Bitcoin.
Coin issuers like Swig and Braverman's Dignity Gold, parent of DIGau's issuer, must hold the value of their reserve currency at all times, to assure investors there's a backstop against the price falling below the fiat currency.
Tether, one of the best-known stablecoins, has been dogged by speculation for years that it wasn't backed one-to-one with U.S. dollars, as claimed. Tether's issuer agreed in February to provide quarterly reports to New York as part of a settlement over allegations that it hid the loss of funds and lied about reserves.
Tether also has a gold-backed product, Tether Gold, where each token represents one troy fine ounce of physical gold.
Both gold and cryptocurrencies have attracted renewed interest over the past year from investors seeking a hedge against inflation. Gold has risen 14% since January 2020, while the price of Bitcoin — the most widely circulated cryptocurrency — jumped to a record high of $63,179 Tuesday morning.
Still, the combination of gold and crypto has a poor track record, with several attempts to combine variations of the two gaining little traction. Cryptocurrency devotees tend to disdain bullion, with Bitcoin even gaining the moniker "digital gold" as it is promoted as a modern-age alternative.
Swig said it took him 18 months of worldwide hunting for gold assets to secure the $6 billion of reserves. Though open to gold deposits anywhere, having the deposits located in the U.S. gives added credibility and transparency to the token, he said. Along with the pledge and security agreement, Dignity Gold has a forward purchase agreement for gold produced from the mines, which are located in Lincoln County, Nevada, and Mohave County, Arizona.
DIGau will be unique as a gold-backed, U.S.-based crypto security that pays a dividend to token-holders, according to Swig. The token will be issued in accordance with the various regulatory processes of the Financial Industry Regulatory Authority and other bodies.
While wealthy individuals and family offices are increasingly investing in digital currencies, few have yet to launch their own.
"In general, the business of cryptocurrencies is extraordinary," Swig said.
— With assistance by Olga Kharif, and Dave Liedtka