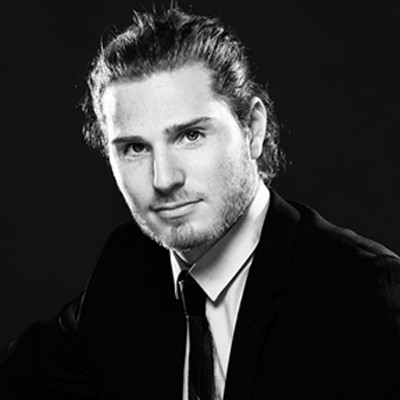 Oliver B. Swig is an entrepreneur and businessman with a focus on the real estate, insurance, technology, and blockchain industries. His holdings and titles include the following:
A. Logan Insurance
Mr. Swig serves as Vice President of A. Logan Insurance, an insurance brokerage firm focusing primarily on property and liability coverage for the real estate industry as a whole. Since 2018, Mr. Swig has been responsible for securing and managing the insurance underwritings for multi‐million‐dollar portfolios of various real estate assets, construction projects, and operating companies across the United States.
Dignity Gold, LLC
Mr. Swig serves as a member of the Board of Advisors of Dignity Gold, LLC, a leader in crypto currency, which owns the crypto currency Dignity Gold that trades under the symbol DIGau. In his capacity on the Board of Advisors, Mr. Swig helps ensure the successful operation of the firm's token (DIGau), helps cultivate and secure new relationship with crypto currency trading platforms, and helps maintain the firm's digital security and cutting‐edge technology.
Habx
Mr. Swig is the Director of Business Development of the United States Habx office, a real estate proprietary technology company, based in France, that focuses on increasing pre‐ sales for residential developments by providing developers with a set of digital tools that allow them to easily propose and manage personalization options in new residential developments. Mr. Swig is in charge of building the Habx U.S. team and its brand, as well as managing sales and contracts with its high profile real estate developer, landlord, and brokerage firm clients. Prior to his work as Director of Business Development, Mr. Swig worked as the Director of Sales for Habx, bringing in new clients and conducting market research for the feasibility and strategy of creating a U.S. office as a subset of the already operational French office that launched in 2016.
The Swig Company
In addition, Mr. Swig serves on the Swig Family Council, the governing body of the Swig Family, which owns The Swig Company, and also serves on the Nominating & Governance sub‐committee of the Board of Directors of the Swig Company, a family‐owned real estate and hotel company based in San Francisco and New York that was founded in 1936. The Swig Company's portfolio includes over 10 million square feet of prime commercial office space throughout the United States as well as having founded, owned and managed the Fairmont Hotels, which the company started in 1946.
Prior to his current positions, Mr. Swig worked as a Marketing Assistant for the Marketing and Technology Division of Terra Holdings, LLC, the largest privately owned real estate service company in the United States, where he helped assist with the re‐branding and re‐ launching of both the Halstead and Brown Harris Stevens brands.
Prior to that, Mr. Swig worked in an internship program at Helmsley Spear, LLC, America's oldest, continuously operating real estate company founded in 1866, that rotated him through the engineering, property management and development, financial accounting, construction, leasing, and capital markets departments.
And prior to that, Mr. Swig worked as a Tri‐State Finance Intern for Hillary For America, organizing fundraising events for large donors, maintaining updated financial databases, monitoring internal financials, and conducting compliance reviews of financial records for the multi‐million dollar Hillary Rodham Clinton Presidential Election Campaign of 2016 Mr. Swig attended Brown University where he studied the History of Art & Architecture and Modern Culture Media.
Civic and Professional Organization Memberships
Member of The Municipal Arts Society Urbanists Committee (MAS), 2019 – present
Member of The Sherkow Center for Child Development and Autism Spectrum
Disorder, 2017 – present
Co‐Chair of The American Friends of the Israel Museum (AFIM), 2015 – present
Member of The Guggenheim Young Collectors, 2014 – present
Co‐President of The Brown Annual Fund Student Board (BASFB), 2014 – 2017
Teaching Assistant to Brown University's Managerial Decision Making course (ENGN0900), 2013 – 2015