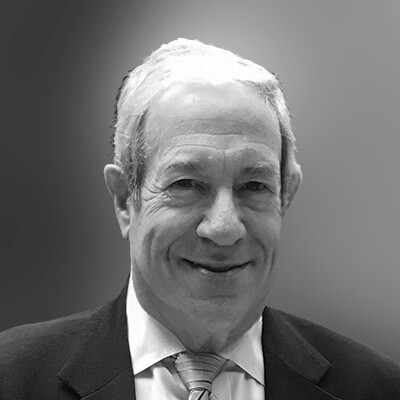 Gary Levi serves as Executive Managing Director of Helmsley Spear, LLC focusing on securing capital and international partners for commercial, residential and mixed use innovative real estate projects.
Mr. Levi brings more than over 40 years of experience in international strategic marketing, political, and management consulting for clients in multiple industries.
Currently, Mr. Levi is the Co-Founder and President of Visit Mexico USA, LLC, the principal marketing and promotion agency for the Country of Mexico. Mr. Levi was recently appointed by the Chairman of Dignity Gold, LLC to join the Board of Advisors to foster sustained global growth and development of the expanding enterprise.
In 2014, Mr. Levi was selected by Governor Andrew M. Cuomo to serve as the Special Assistant to the Governor and the New York Department of State of Agriculture and Markets where he spearhead one of the Governor's signature
economic development programs to expedite the growth of farming, processing, and manufacturing of New York grown and certified products throughout the global marketplace, as well as implement a strategy of developing retail venues from border to border in New York State utilizing the resources of transportation hubs, rest stops, stadiums and convention facilities in both small and large population centers. In addition, he supervised the process to represent the State of New York in furthering the Governor's pro-business, pro-job, pro-New Yorker agenda to make The Empire State a major destination for corporate and personal economic growth.
Prior to his selection, Mr. Levi was Co-Founder and COO of The Intrac Group where he created a global market network for absorbing clients' excess inventory and manufacturing capacity, generating incremental revenue and profit without compromising their core markets. The company absorbed over $150 Million of client inventory on an annualized basis and purchased advertising media in excess of $100 million annually. The company's clients included ExxonMobil, Steve Madden, Ltd., Holmes Group; Budget Rent a Car Corp., Toyota Motor Sales USA; State of Israel, North Fork Bank; Apple Computer; Dime Savings Bank; MegaBloks; and Textron. Mr. Levi sold his enterprise in 1999 to World Wide Web NetworX and helped the new company to become a pioneer in utilizing the Internet to develop global trading partners.
Previous to that from 1983 to 1991, Mr. Levi served as Executive Vice President of Mediators, Inc. where he was part of a 3-member leadership team that led the media barter advertising industry.
Additionally, Mr. Levi served in various marketing and senior management positions with Glenmore Distilleries of Louisville, Kentucky. Principal responsibilities included the relaunch of Remy Martin Cognac and multiple Wine & Spirits acquisitions to broaden the corporate profile in an ever growing and competitive industry.
Mr. Levi has been involved with various political and civic organizations including serving as Special Assistant and Deputy Campaign Chairman under former Governor Mario M. Cuomo; a board member of the Jacob Javits Convention Center; Board of Director of United Fund Campaign of Greater New York; and Chairman of the New York City Industries for the Blind.
Mr. Levi earned his BA degree from University of Denver and his MBA at St. John University. Mr. Levi resides in Port Washington where he previously served as Deputy Mayor, Trustee of the Town Board and Member of the Board of Appeals.