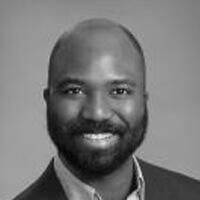 Mr. Haynes is a technology focused entrepreneur whose expertise spans several verticals of information technology, most notably Artificial
Intelligence and Blockchain.
Andre E. Haynes is the CEO of the MH Group of companies, a Fintech holding company with brands covering market intelligence, exchange
infrastructure, and liquidity services for businesses in the digital asset industry. Their leading brand Merkle Hedge is a multi-strategy proprietary trading firm and market maker primarily focused on market neutral high frequency trading strategies for digital-assets, and is supported by a twenty-five person team distributed globally across North America, Latin America, the Caribbean and South-East Asia.
Mr. Haynes is also an advisor to and sponsor of a number of charitable initiatives in Barbados, including Neighbour Neighbour – a charity reaching over 60 underprivileged families with home delivered food provisions each week; and the Power of Choice – a charity that has influenced and motivated several thousand adolescents in Barbados in their pursuit of personal success.
Mr. Haynes resides in Barbados.