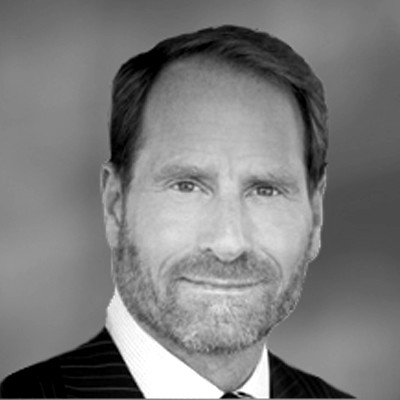 Kent M. Swig is an owner of several real estate operating companies as well as commercial and residential real estate properties throughout the United States. His holdings and titles include the following:
SwigEquities, LLC
Mr. Swig is President of Swig Equities, LLC, an investment and development firm focusing on the acquisition and development of real estate in New York City and California. Since 2001, Swig Equities has purchased and developed in excess of $3 billion of properties including holdings in Downtown Manhattan's FiDi (Financial District) neighborhood comprising of 110 William Street, a 910,000 square foot office building; 80 Broad Street, a 440,000 square foot office building; 90 Broad Street, a 400,000 square foot office building; 44 Wall Street, a 350,000 square foot office building; 48 Wall Street, a 324,000 square foot office building; 5 Hanover Square, a 335,000 square foot office building; 770 Lexington Avenue, a 175,000 square foot commercial office building located in Midtown Manhattan, among others. Swig Equities residential investments include The Sheffield, 322 West 57th Street, a 58‐story mixed‐use building comprising 582 residential units, 109,000 square feet of commercial office, 8,840 square feet of retail, and a 372‐car parking garage; 58 apartments within the 198 unit residential building located at 401 East 89th Street; among others.
Terra Holdings, LLC
Mr. Swig is an Owner and Co‐Chairman of Terra Holdings, LLC, the largest privately owned real estate service company in the United States that owns and operates several residential real estate service firms including Brown Harris Stevens, one of the oldest and largest residential real estate service providers operating in New York City, the Hamptons, North Fork, Palm Beach, and Miami; Halstead Property Company, a residential brokerage and management company comprised of more than 1,000 brokers in 32 offices throughout the New York Metropolitan Area; and Vanderbilt Holdings, a service firm with disciplines inappraisal and consulting and insurance. The combination of Brown Harris Stevens and Halstead Property Company annually sell more than $9 billion of apartments and townhouses, and the company's management divisions manage over 450 buildings comprising more than 30,000 residential units.
Helmsley Spear, LLC
Mr. Swig is the Owner and serves as President of Helmsley Spear, LLC, which was founded in 1866 and is America's oldest, continuously operating real estate company. The firm provides commercial real estate services focusing on third party office and retail leasing, asset and property management, investment sales, hotel services, and capital advisory services.
Falcon Pacific Construction / Builders, LLC
Mr. Swig is also an Owner and President of Falcon Pacific Construction, LLC and Falcon Pacific Builders, LLC which are a New York City based construction company infused with an ownership understanding and approach to its construction projects. The two divisions are focused interior renovations and ground up and building wide construction throughout the New York Tri‐State area. The company's successful track record is built on its ability to build positive working relations with architects, engineers, local officials and vendors to achieve client's goals.
Dignity Holdings, LLC
Mr. Swig serves as Chairman of Dignity Holdings, LLC a leader in crypto currency and digital coin mining, as well as serving as Chairman of its subsidiary companies: Dignity Gold, LLC, which owns the crypto currency Dignity Gold that trades under the symbol "DIGau"; Dignity Mining Group, LLC, a leader in crypto coin mining that uses cutting‐edge technology for its mining operations, including 708 AMD mining rigs each running 12 Powercolor/TUL RX Vega 56 Nano graphics processing units; DigPay, LLC, an app‐based digital payment platform, like PayPal or Venmo, that stores currencies that users buy, sell and exchange, and unlike Venmo and DigPay can send cryptocurrencies peer to peer as well; Dignity X, LLC, a cryptocurrency exchange that allows users to instantly buy, sell or exchange cryptocurrencies, traditional currency like US dollars and other fiat currencies.
Fulcrum Equities, LLC
Mr. Swig serves as President of Fulcrum Equities, LLC a single family Office ("SFO") that coordinates Mr. Swig's family business and interests, and is an investor in real estate, operating companies, and many other types of investments. Working both with Mr. Swig's capital and those of other investors, Fulcrum Equities brings an "owner's eye and perspective" to its investment practices. In addition, Fulcrum Equities provides such services as asset management and investment monitoring for all if its investment portfolio.

The Swig Company
Finally, Mr. Swig is an Owner and Principal of The Swig Company, a family‐owned real estate and hotel company based in San Francisco and New York that was founded in 1936. The Swig Company's portfolio includes over 10 million square feet of prime commercial office space throughout the United States as well as having founded, owned and managed the Fairmont Hotels, which the company started in 1946. After earning his Bachelor of Arts degree in Chinese History from Brown University, Providence, R.I., Mr. Swig attended Hastings College of Law, San Francisco, where he was selected for the Law Review.
Civic and Professional Organization Memberships
Board of Directors and Treasurer of the Municipal Arts Society (MAS), 2007 – present.
Board of Directors of the Regional Plan Association (RPA), 2016 – present.
Board of Directors of the Alliance for Downtown New York, 2005 – present.
Board of Directors of the Realty Foundation, 1995 – present.
Board of Governors of the Association of Builders and Owners of New York (ABO), 1989 – present.
Board of Directors of Business Executives for National Security (BENS) 1996 – 2001, 2003 – 2010.
Board of Directors of the Corporate and Congressional Division of The United Nations Associations of the United States of America (UNA‐USA), 1989 – 1995.
Board of Directors of the New York Building Congress, 1988 – 1994.
Charitable Organization Memberships
Board of Directors of American Friends of Magen David Adom, 2019 – present
Board of Directors of The State of Israel Bonds, 2002 – present.
President of The American Friends of the Jaffa Institute, 1990 – present
Board of Trustees of Central Synagogue, 2005 – 2015
Chairman of the Real Estate and Construction Division of the State of Israel Bonds, 2001 – 2009.
Board of Directors of Marin Academy High School, in San Rafael, CA, 1984 – 1987.
Honors and Awards
Visionary Award bestowed by Magen David Adom, 2017
Chabad/Lubavitch Youth Organization Honoree at The Grand National Testimonial Dinner, 2016.
Honoree of the Association of Real Estate Women (AREW), 2008.
Hero Award given by the Police Museum of New York, 2007.
Man of the Year Award given by the Realty Foundation of New York, 2005.
Israel's Peace Medal given by The State of Israel Bonds, 2003.
Man of the Year Award given by Big Brothers/Big Sisters of New York, 2000.